Thursday, 27 July 2017 14:58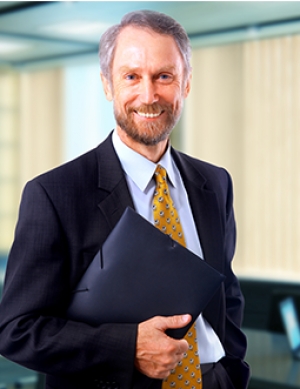 It's 10.30am and my eldest is down for a nap and by some stroke of fate, the baby is sleeping too, an
extremely rare opportunity in the land of maternity leave and parenthood. What do I do with the
time? Clean the cluttered space that used to be my living room? Take a nap? Have a precious bath?
The choices are overwhelming and by the time I make up my mind I have time to savour one sip of
hot coffee before I hear children rousing upstairs! Damn it! I should have learned by now, but in my
sleep deprived state I am unable to make decisions.

So if I am unable to make such a minor, insignificant decision, how on earth am I to return to work in
two weeks and perform as I did BC (before children)? And there is my first error. A completely
unrealistic set of expectations I have immediately put upon myself. No one else is expecting me to
hit the ground running, pretending I haven't just given birth to a 10lb baby, so why am I? I am the
kind of person whose worst enemy is themselves, often expecting too much too soon and
temporarily wallowing in disappointment if I don't succeed immediately.

I'm heading back to work in two weeks, my baby is seven weeks, and just putting this on paper
riddles me with guilt. Why? Probably because when I have told people in my everyday world I am
met with, "Oh gosh that's early! How do you feel about that? Do you really need to go back to work
yet?" I am at the point of screaming! If I have to justify my choices to another person, another
woman, I may just lose my rag! Even the health visitor took it upon herself to pass comment,
suggesting the bond between me and my son could be compromised, citing post natal depression
can you believe?! I think it was at that point I did hit the roof. I informed her that I love my job and
my husband is just as qualified, if not more so, to stay at home and provide care for our sons. I
continued to inform her that my sons would not be left on the streets to defend themselves, they
will be in the best care of their father! What an irresponsible mother I must be!

After this awkward conversation, I have since reflected and whilst I understand she has a duty of
care, and has protocols to follow, I was showing no signs of depression, yet comments from a health
professional had planted seeds of doubt. I account to her the litres of tears that I have since cried,
plagued with fear of my son not feeling a bond with me, not recognising who I am, even fear of
developing post natal depression. Post natal depression is a terrible illness, and by no means am I
passing judgement on anyone who has had the misfortune of experiencing it. I can see how easily
things can manifest and eat away at you. Being a stay at home mum for five months with my first
son was an emotional rollercoaster. I felt so blessed, as I had suffered a miscarriage previously and
then struggled to conceive. In my arms was a child I loved before I knew existed. Yet there were
times when I felt low. In turn I would feel guilty for feeling low, which just enhanced the low feelings.
Your life completely changes having a child, no longer can you be selfish, care free. I believe there is
an adjustment period when becoming a first time parent and that is ok. I wish I could have known
that back then. It is ok to feel any and every emotion. I was not the first to feel that way, and I most
certainly will not be the last.

Anyways, with this experience under my belt you would think I should be confident in my choices
second time round. I did too, but being met with constant looks of judgement, and having my
decisions questioned daily did make me doubt myself. For those last few weeks I purposely filled my
time with my babies and cherished each day as if it were my last. And whilst I am glad I did, I should
have stopped to remind myself, I will still have days off, time to watch them grow and evolve into
little people. I think there is this preconceived idea that when you return to work after maternity
leave, you will never get to enjoy a day with your child again. That's it, the end. I promise, you will
have fun days every week and they will be cherished that much more. You don't take for granted the
little things like bathing them or reading them bedtime stories. Rather than bickering whose turn it is
to feed the baby or bath one of them, you actively request that you do it and see it as a privilege
rather than a task.
My first day is upon me, and miraculously I have managed to tame my hair and put some sort of face
on, having had just 5 hours broken sleep. Caffeine fuelled, I am ready. On arrival to the office, I am
met by three familiar faces and with each welcome my guilt and fear melts away. Instantaneously,
my brain has switched from Paw Patrol and Peppa Pig reruns to a focused mind-set of a woman
ready to get her teeth into work. I'm not quite sure how, and was unsure if I was capable, but I have
surprised myself. Maybe it's because I know that time with my babies is so precious that I need to
make sure my time away from them is spent wisely, creating a promising future for them. My
motivations have changed. Before children, my motivation was solely for my benefit. Now, I work for
a future for my children, to be an example to them and most of all to inspire them. So in answer to
the question asked by the health visitor, by fellow mothers, how do I feel about returning to work? I
feel happy and excited. It may be early days, and am not naive in thinking that there won't be days
where the guilt will try to rear its ugly head, but rational thinking and reality will prevail. I am a good
mother, following my own path in parenthood. Everyone's story is different, and I, for one, am
excited to see what my next chapter holds.
Friday, 09 June 2017 09:49
Welcome to my blog
Welcome to my working mummy blog, I'm a complete novice to this but here it goes. Firstly I want to thank you for giving me some of your valuable time to read about my experiences as a working mum (me time is extremely precious these days). I'm going to give you an honest account each week about what's happening in my world, in the hope that someone can relate to, and maybe even feel comforted by knowing that there is someone else out there who is attempting to balance being a doting mother and a high performer in the workplace. I'm a bare-your-soul, transparent kind of person, so my blog is going to be brutally honest about my feelings, triumphs and tribulations. Please note that it is my opinion that fathers are just as important, and have challenges of their own, but seeing as I'm not a man I don't think my attempting to perceive how it feels for a dad would bear any comfort or positivity on anyone.
So who am I? I'm Rhian, a 31 year old with a husband, two sons below the age of 2 and a 10 year old step daughter, and I also have a full time job! My eldest son will be 2 in July, but I returned to work when he was just 5.5 months old. My youngest son was born in January this year, and I returned to work when he was a mere 10 weeks old. Both children born via caesarean (which brings its own complications). I am fortunate that my husband is a stay at home Daddy and my goodness has he got his hands full. Our boys are busy!
As I read the last paragraph, a mixed bag of emotion has come over me. The first is a regular fixture in my world, GUILT. What sort of mother must I be to leave the house without my baby attached to me? Will my son forget who I am? However, once this has settled, I welcome the next emotion with open arms, PRIDE. I am so proud of what I have achieved in both my family and professional life. The sense that I am setting a positive example and being a role model for my kids is very empowering and motivating.
An average day in my life starts at around 2am when the baby wakes for a feed that my husband makes and gives to settle him. Although I don't give the baby his bottle (which stirs plenty of guilt & jealousy of its own), Im awake, yet attempt to resume sleep before my 5.45am alarm goes off. 5.45am arrives, and is certainly not welcomed, with bags the size of bin liners under my eyes. Kettle on, bottle prepared for my husband to give the baby, shower, some sort of face put on, kiss the kids and the husband and off I go to start my hour commute to work. If I am lucky I may arrive at work looking like something relatively human.
Anyways, its about 7.50am now. I arrive at work with a smile on my face, and humour in bucket loads, ready for the day ahead. I love my job and the people I work with, which is a massive help and support for me. Also I enjoy the novelty of being able to enjoy a hot drink or even, dare I say, pop to the toilet alone!
I leave the office at 17.00 to join the rat race and start my hour and a half journey home. If I am lucky I arrive home at 18.00. My husband looks shattered and Ive missed the kids, so I normally get in the house and play for a short time. I then proceed to bath my eldest, read him a story and put him to bed. Ill then get tea on for us, give the baby a bottle and say hi to my husband...eventually. Once the house is clean (ish) and the baby is settled, I'm lucky to get into bed by 11pm. 5 minutes later, without fail, into the bed comes the baby so I can cuddle him to sleep. My eyes finally shut at midnight.
So that is who I am, and an average day in my world. I could write a three part novel on the details of my day, but I'll leave that unfold in the coming weeks. Next week, I will be filling you in on my experiences of returning to work and the final weeks of my maternity leave.